Hedges - Planting Single or Double Row Hedge
How to plant a hedge
Hedges can be formed of a single row of plants or a double staggered row. Many of the hawthorn enclosure hedges are planted as a single row and have proved their value. However hedge layers tend to prefer double row hedges to provide adequate protection. Double row hedges are more likely to be stock proof and provide more shelter than a single row although for an established hedge, the management regime is a more important factor that the original planting pattern. Wider hedges are of higher wildlife value because of the extra habitat they provide.

Spacing
The recommended spacing for both single and double row single species stock proof hedging is dependent on the need for the hedging. Close spacing Is needed for single row planting so if any plants fail, adjacent plants will quickly grow to fill the gap.
For hedges that are to be laid in single row, the distance between the rows should be no more than 15'' (40cm) for single row planting. Recommended number of plants for single row hedge planting is about 3 per metre. Single row hedge planting is usually for areas that have limited space. Planting your hedging plants in a double staggered row, or the shape of a W will give you a denser hedge when mature. Hedge plants should be about 18" (45cm) apart with the recommended number of plants about 5-7 per metre if bare root, or 4-5 if container grown.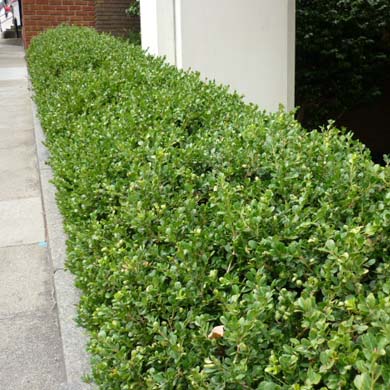 ​
Ready To Buy Our Most Popular Green Privet Hedging Plants?
​Whilst Stocks Last and At Unbeatable Prices - BUY NOW